Who Are
We?
We Are a Team of Mental Health Consultants, Content Creators, and
Magia
Makers
!
PsychoSocial is a mental health multimedia business created by mental health professionals in a joint effort to raise mental health awareness and destigmatize mental illness. 
We believe in the power and influence of media on our identity. This is why we share content that explores creativity, mental health, and wellness. We advocate for social justice, supporting the BIPOC, LGBTQ+, Latinx, WOC, and other stigmatized communities.  ​​​​​
We provide culturally informed and racial  trauma-informed workshops, speaking engagements, panel discussions, and mental health consultations for organizations, businesses, and multi-media production companies.
*PsychoSocial is not meant to replace mental health services. Please, seek help from a mental health professional if you are in need of support. The information provided here is meant to expand knowledge and create discussion around mental health topics.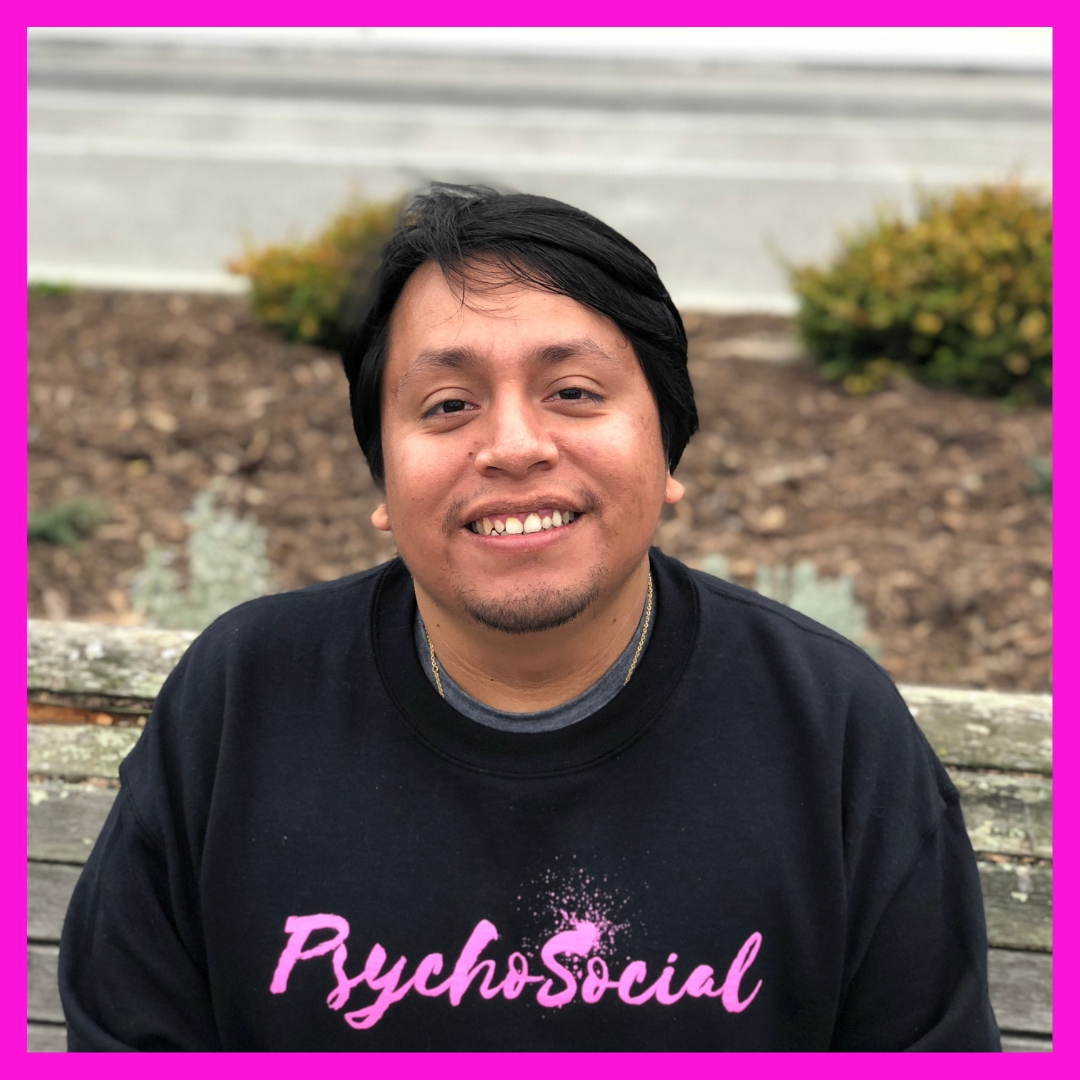 Luis Cornejo, LMFT
Founder
Luis is a Licensed Marriage & Family Therapist who graduated from Long Beach State University with a Masters degree in Counseling Psychology (2015). He also recieved a Bachelors degree in Child and Adolescent Development with an emphasis in Public Policy from San Francisco State University (2011). Luis has over 9 years of experience working with children and families both in education and mental health. In the past, Luis has worked for non-profit agencies in both San Francisco and Los Angeles as a mental health provider and mental health consultant. Currently, Luis is working for Kaiser Permanente as part of the Integrated Behavioral Health Department in San Francisco. His therapeutic interests include working with Trauma, the LGBTQ community, Children, Families, Depression, Anxiety, and POC. His personal interests include; Films, Reading, Writing, Art, Travelling, Disney, and Food. He is also a recipient of the California State Stipend award (2015). An award for recently graduated mental health professionals dedicated to serving underrepresented communities. PsychoSocial is part of Luis' dedication to mental health and an example of his passion to educate others. Luis hopes that through PsychoSocial he will be able to help in the fight to end the stigma around mental illness.​​ #EndtheStigma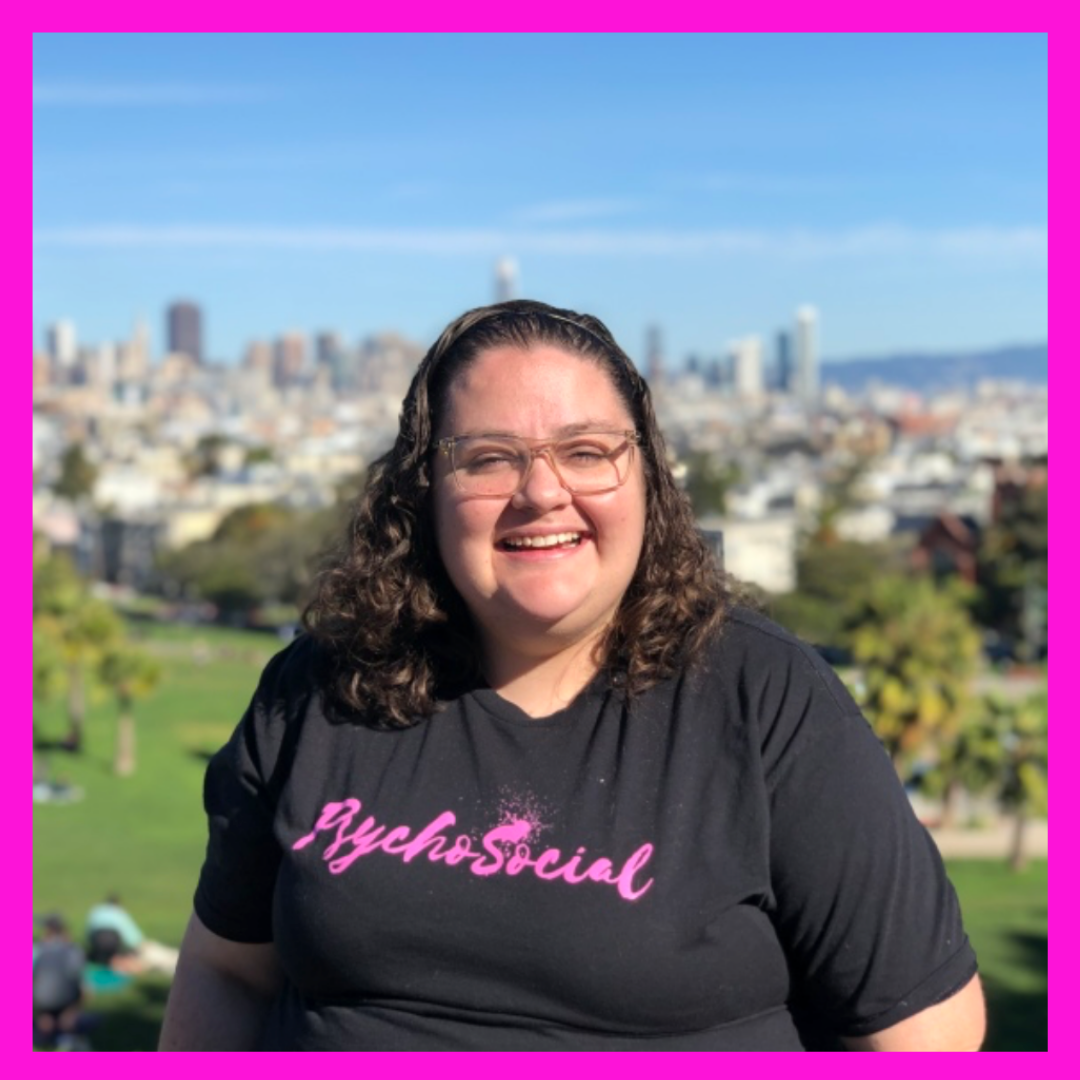 Katherine Dominguez, ACSW
Co-Founder
Katherine is a graduate of San Francisco State University where she received her Master's degree in Social Work. She is also a graduate of Fresno State University where she studied Child and Adolescent Development and obtained her Bachelor's degree (2011). Katherine has experience working in nonprofits that support individuals struggling with substance abuse and prenatal care. Her professional passions include working with women, children, parents, and individuals dealing with substance abuse issues. Her personal interests include; photography, traveling, and spending time outdoors. Katherine is the co-founder of PsychoSocial and also contributes to the site with posts focusing on mental health, families, children, photography, and travel.
Liz Hinojosa, AMFT
Content Manager
Liz is an Associate Marriage and Family Therapist who graduated from the California Institute of Integral Studies with a Masters in Counseling Psychology and concentration in Expressive Arts Therapy (2012). Liz has experience working with survivors of domestic violence and has volunteered for SF WAR (San Francisco Women Against Rape). Currently, she is working for a non-profit in San Francisco as a mental health consultant providing services to head start and SFUSD pre-schools. Liz is passionate about POC and immigrant equality; suicide prevention, especially amongst indigenous youth; creating dialogue and awareness about femicides. Her personal commitments are, building relationships with our plant allies, radical self-love as a method of decolonization, Mexica (Aztec) dancing/ceremony and supporting the repopulation of the Monarch butterflies. She is redreaming, recreating, and reinventing herself; exploring enlightenment through darkness via Tezcatlipoca, and the ancient Mexica dream rituals.
Cynthia Flores, AMFT
Networking Manager
Cynthia Flores is a Mexican-American Associate Marriage and Family Therapist born and raised in Salinas, CA. She currently provides psychotherapy services to children, adults and families of the Latinx community of San Francisco, CA. Cynthia is constantly working towards de-stigmatizing and raising awareness on mental health within the BIPOC communities and incorporates a social justice lens as it relates to systemic oppression and the impact it has on our mind, body and spirit within our communities. Lastly, Cynthia has co-facilitated workshops on intergenerational trauma and collective healing. She has been invited as a guest in various podcasts to share her lived and professional experience as a mental health professional.