"Lost In Translation: Losing meaning or significance when translating from the original language to another"
I remember it like it was yesterday. I was called in to help assess a Spanish-speaking Latinx client at an inpatient facility because there was a lack of available Spanish-speaking clinicians at work that day. I grumbled on my way to work, on my day off, and thought, "God why can't they just hire more Spanish speakers, this is so annoying",but as I drove to work I realized that this was the right thing to do. I spoke Spanish and my community deserves services in their native language, so I reluctantly, but willingly drove to work. My first two years working as a therapist after graduate school werefilled with similar moments. Looking back, these situations challenged me and I learned so much from them, but there were also moments where I felt unprepared; sometimes this was because of my insecurities as a novice therapist and other times because I felt emotionally unprepared. Regardless, however, if I was the only Spanish-speaking clinician at my agency (ies), I never hesitated to help.

The importance of delivering services to our consumers in their native language is incredibly significant. Knowing this as a Latinx Spanish-speaking therapist, I often pushed myself to comply with my agencies' requests to provide additional services to consumers when there was not another Spanish-speaking therapist available. In the field of psychotherapy specifically, communication is crucial. So, when agencies don't have therapists who are able to provide support in the client's language then we risk losing them completely. This is a huge problem and delves into the issue of accessibility and quality services for non-English speaking consumers. There is substantial research that shows how bilingual therapy has been proven to increase the effectiveness of psychotherapy for people who speak a language other than English. (1). "Latinx clients with limited English skills receive lower quality mental health services than their English-speaking counterparts, and thus often stop seeking mental health services entirely" (1). One study also found that Spanish-speaking consumers are more willing to share personal information and develop a closer relationship with Spanish speaking psychotherapist than with English speaking clinicians; as a result, the utilization of a Spanish interpreter does not directly provide the same quality of services as a bilingual and fluent Spanish speaking provider (1). This may seem like a no brainer, however, it's not uncommon for agencies to have a higher demand than they are able to accommodate due to lack of Spanish speaking therapists.

"In the field of psychotherapy specifically, communication is crucial"

The lack of culturally and linguistically appropriate services available for Spanish-speakers has made it increasingly more difficult for Latinx consumers to access services. As a result, many Latinx clients either don't look for services or get tired of being on a waitlist for Spanish speaking services to become available. Mental Health of America (MHA) found that in 2012, 17.8% of the U.S population is Latino and about 15% of that number has a diagnosable mental illness. That is approximately 8.9 million people. Furthermore, they estimate that in 2060 the Latino population will be around 129 million people or 30% of the population (4). This is a substantial number and it reinforces the need to have accessible services. For Spanish speaking clinicians, having to take on too many clients because of high demands can increase emotional labor and burn out in the workplace, which will inevitably, again, directly affect our clients. So, what can WE do? Well, the answer is obvious…start a revolution! All jokes aside, I do believe that a revolution is needed for our clients but not one that involves cannons and muskets. We need to support and encourage a revolution of self-care. As clinicians, we are often encouraging our clients to practice self-care and to establish healthy boundaries. Yet, when many of us are the only Spanish speakers available for clients we tend to overextend ourselves, much like I have in the past.

So how can we establish better boundaries and take care of ourselves in the workplace, like we expect our clients to do?

Tips for Clients…and Ourselves!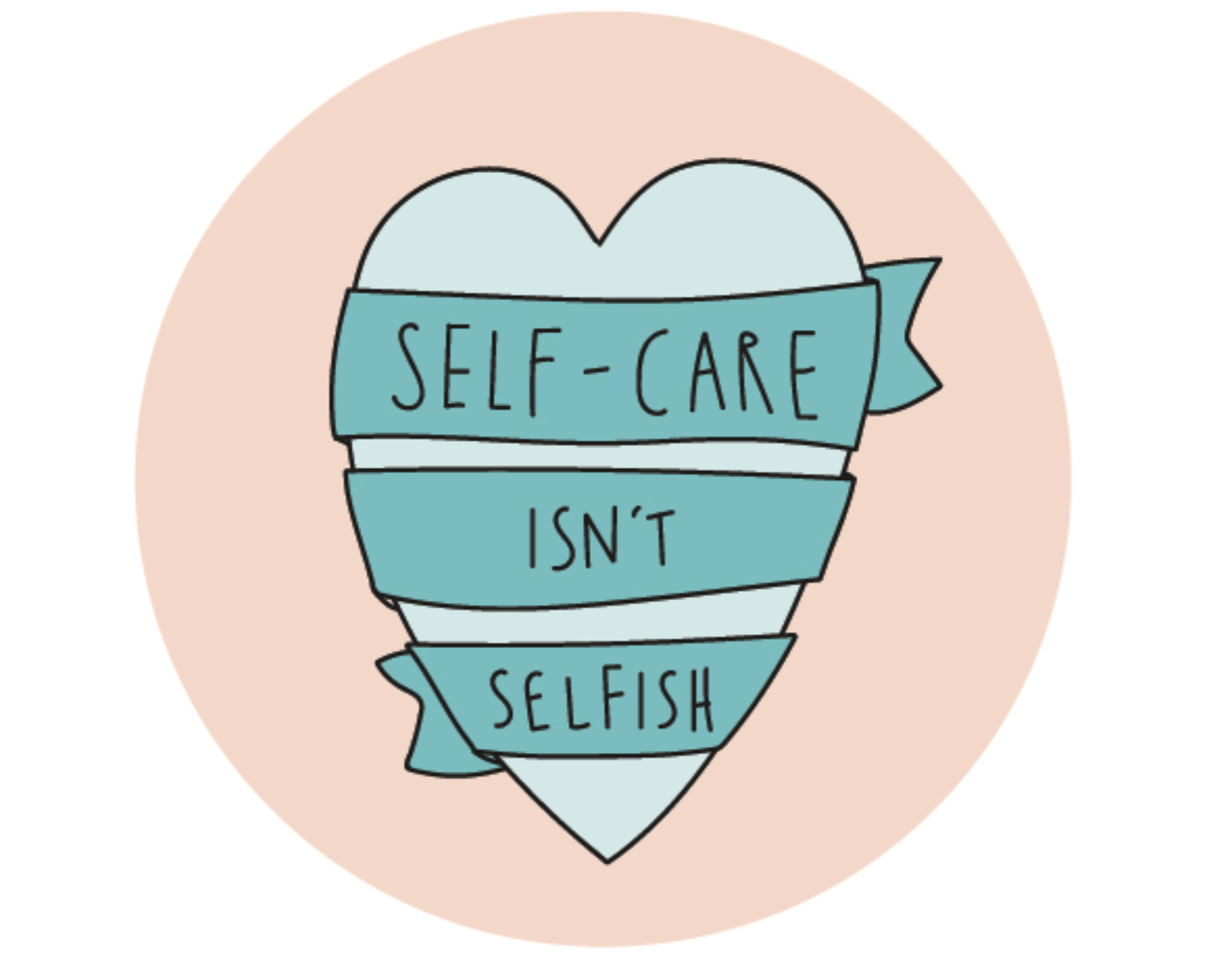 Practicing Self-Care (3)


1. De-clutter your schedule.
2. Go on a walk or a hike.
3. Fast from social media and technology- unplug after a long day!
4. Write a gratitude list – what are you thankful for?
5. Journal – write down your thoughts, your feelings, and your hopes for the future.
6. Get quality time from a supportive person – are they far? Give them a call or video chat with them.
7. Go to bed earlier and allow your body to rest when it needs to.
8. Practice mindfulness, meditate, pray, or be still.

9. Color in a coloring book.
10. Try something new. Take up a new hobby.

---
Establishing Healthy Boundaries (2)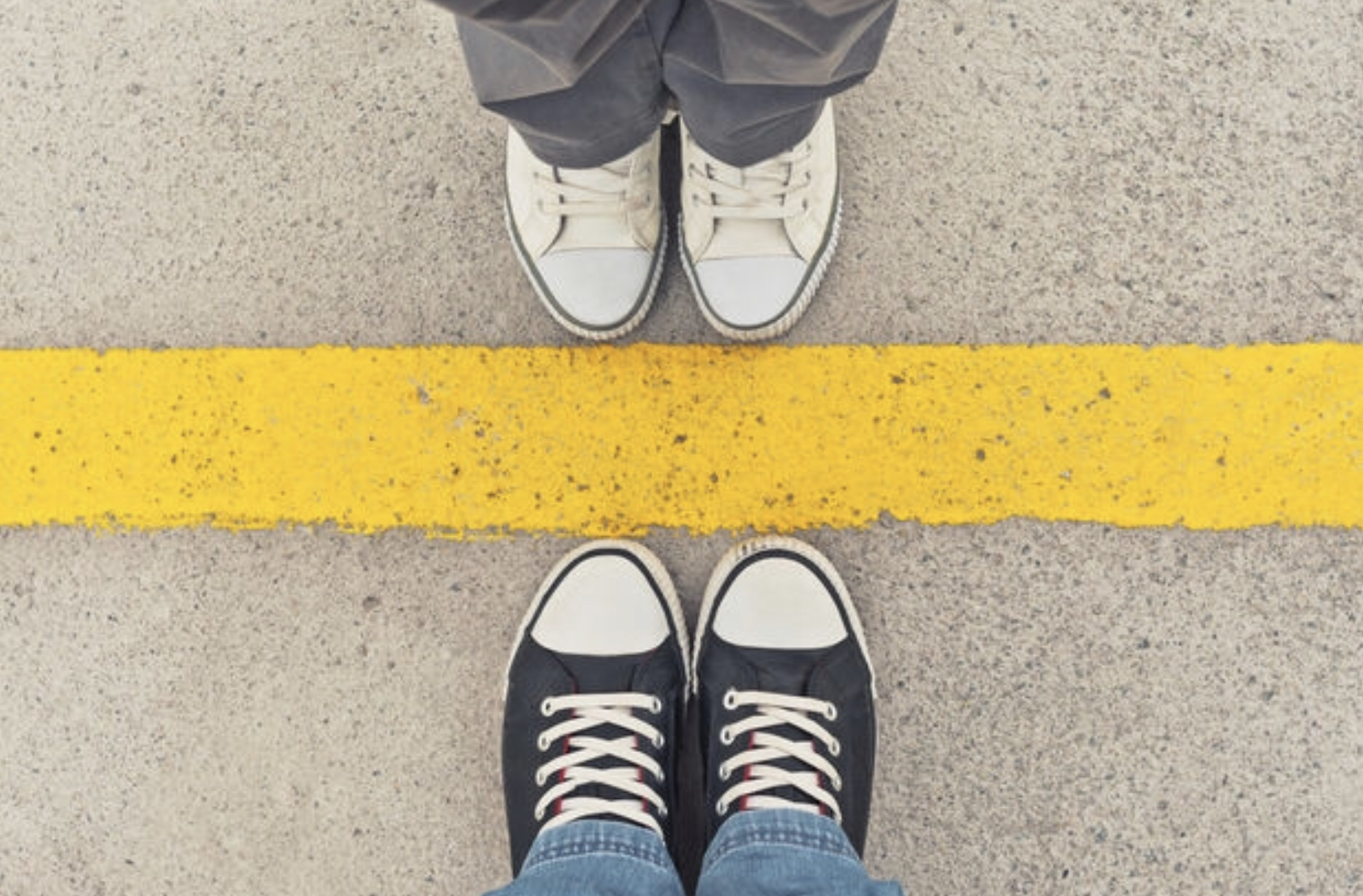 1. Clearly explain your limits.
2. Pay attention to your feelings.
3. Be direct when explaining your limits.
4. Practice self-awareness.
5. Consider your relationships – Are they reciprocal?
6. Seek support, whether it be from a trusted friend, a counselor, your church or religious organization or even a book.
7. Be assertive when communicating your needs.
8. Start with smaller boundaries and then build your way up; like anything else, practice makes perfect!

References


1. Guilman, S. R. (2015). Beyond interpretation: The need for English-Spanish bilingual psychotherapists in counseling centers. James Madison Undergraduate Research Journal, 2(1), 26-30. Retrieved from http://commons.lib. jmu.edu/jmurj/vol2/iss1/5

2. Tartakovsky, M. (2018). 10 Way to Build and Preserve Better Boundaries. Psych Central. Retrieved on January 9, 2019, from https://psychcentral.com/lib/10-way-to-build-and-preserve-better-boundaries/

3. https://www.huffpost.com/entry/20-selfcare-practices-for_b_10314820

4. http://www.mentalhealthamerica.net/issues/latinohispanic-communities-and-mental-health

Photos
Photo by MCML ➖XXXIII (steal my _ _ art) on Unsplash

Image from weheartit.com

Image from goodnet.org

Cover Photo by Tony Hernandez on Unsplash
Monica Jauregui is an associate clinical social worker. She was born and raised in the Coachella Valley, however, she now lives in the San Bernardino area. Monica graduated in 2016 with a Master's in Social Work from the University of Redlands and got her Bachelor's of Arts degree, with a double major in Race and Ethnic Studies and Spanish. She has a passion for social justice and strives to bring awareness to social issues that affect the Latinx community, people of color, and the LGBTQ community.
Monica has experience working with survivors of domestic violence and survivors of trauma. Most of her work and most recent experience has been with severely and chronically mentally ill children. She has worked with incarcerated youth for a little over two years and continues to work with adolescents in a high school setting. Of all her roles, Monica's favorite title is Tia/Auntie. She loves spending time with her pit bull Bella and loves art, museums, plays, dance, and poetry. Her absolute favorite comfort food is her Nana's mole.