Law & Order SVU

​

***Disclaimer: Law & Order SVU covers topics of rape, violence, sexual assault, and other themes that may not be suitable for younger audiences

It's rare for a show to be on the air for more than the average 8 seasons. Yet Special Victims Unit (SVU) is currently going on its 20thseason with no end in sight. The show has included various guest stars like Robin Williams, Amanda Seyfried, Melissa Joan Hart, Zoe Saldana, and Sharon Stone to name a few. It's won countless awards and has one of the highest paid actresses on tv, Mariska Hargitay who makes an average $500,000.00 per episode. So, what is it about the show that has captivated audiences for such a long time? Is it the theme of sexual violence? The storytelling? Or perhaps the great acting? Whatever it is, it's safe to say that the show has audiences coming back for more each season. I started watching the show about 5 years ago for the first time and I have continued to watch every season since. Over the years the show has evolved in the themes it covers and many of its episodes are inspired by current events. Some of the major themes include sexual abuse, incest, mental illness (bipolar, PTSD, schizophrenia, postpartum depression, etc.), sexuality, and politics. As a mental health professional, I have both praised and been baffled by how they handle situations during the show. Of course, we're talking about a tv show that can only be as good as the drama presented during each episode. So, in that regard, many of the situations and twists can leave even the most seasoned therapist with a blank look. Yet, there is something intriguing about a show that highlights police work, investigations, legal proceeding, etc. that pushes to make mental health a major underlying theme. Most of the times the situation revolves around the trauma of rape survivors. The show has exponentially grown in how they address these situations. I've even learned information and techniques from the show on how to approach survivors.

For a show that started over 20 years ago at a time when people were still not comfortable reporting sex crimes due to stigma, it goes without saying that SVU has redefined how many people view and think about sexual assault. No example is greater than the shows character development in particular with its key player Detective Olivia Benson (played by Mariska Hargitay). In the early seasons, we find out that Olivia is a product of rape and it plays a central part in her character's identity. In later episodes, Olivia is sexually assaulted during an undercover operation at a prison. Afterward, Olivia is shown struggling with PTSD, developed as a result of the attack. The viewer begins to see how PTSD impacts her work as a detective as she is continuously exposed to sexual assault and violence. Olivia eventually begins therapy to help her heal and process the attack. Her journey feels both vulnerable and real throughout this period of the show. But SVU goes beyond just talking about survivors and the aftermath of abuse. The show continually delves into philosophical conundrums that often leave viewers with a moral dilemma. In this way, the show not only introduces taboo subjects like sexual abuse, mental illness, and politics, but it leaves you with the question of what is right and what is wrong. It would be simple to place these situations as black & white (right or wrong), but most of the time its more grey.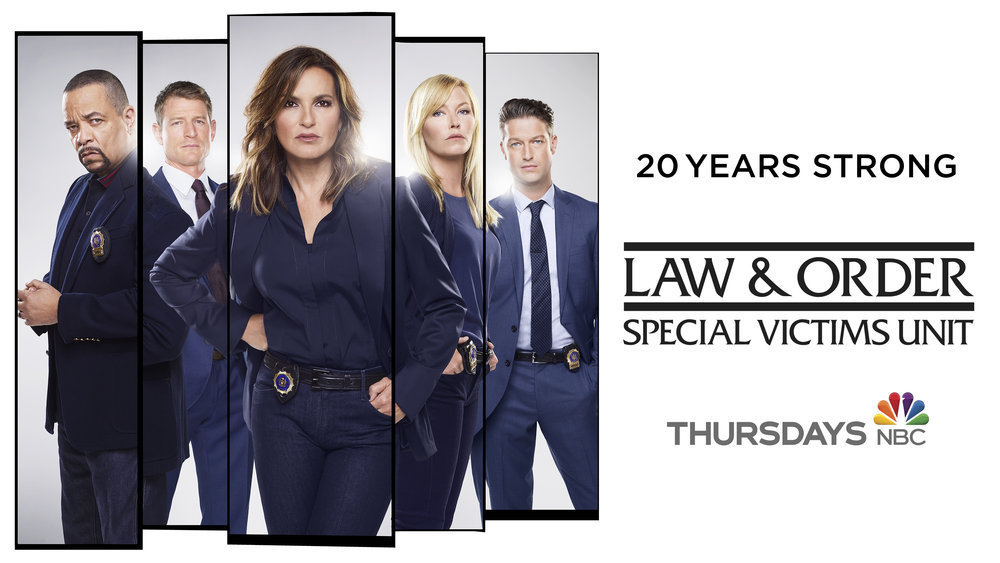 The Portrayal of Mental Illness on the Show
SVU, of course, is not without its faults and it's had its fair share of episodes where mental illness is not always handled with the sensitivity it deserves. Much of this can be seen in earlier episodes where Dr. George Huang, SVU's forensic profiler and Psychiatrist, played by B.D Wong, is often questioned, dismissed, or blatantly mocked for his interpretation of victim's and perpetrator's behaviors. This, of course, speaks volumes to the realism behind law enforcement and their lack of knowledge about mental illness and how it impacts behaviors. It is only recently that the show has been more focused on this lack of knowledge and how it plays a role in the way law enforcement approaches mental illness. Other situations such as victim blaming, using mental illness as a defense strategy in court, and conflicting psychological interpretations also come up frequently in the show and serve as major plot twists. These can sometimes become cheap ploys to make the show more dramatic, but they also serve a larger purpose in how we view complex legal situations and people's mental well-being. It's interesting to watch the legal arguments for mental illness and the debate between someone going to jail or going to a psychiatric ward.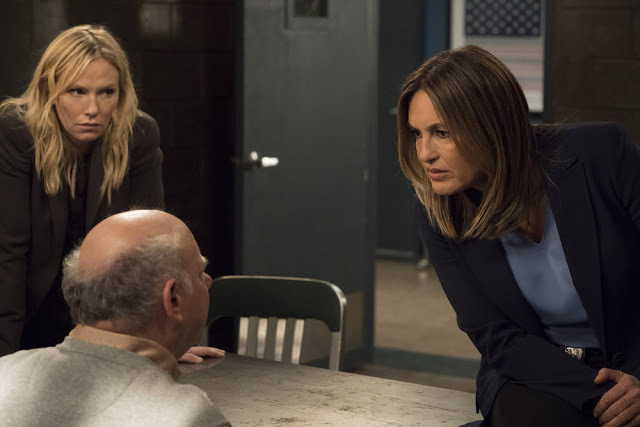 Photos by: Virginia Sherwood/NBC 2018 NBCUniversal Media, LLC

Why We Watch

At its core, the show is about sexual abuse and some of the episodes can be quite triggering. In my personal opinion, SVU goes to great lengths to make sure that their depictions are as accurate as possible. This, however, can turn many people away who have experienced similar situations first hand or who know someone that has. Yet, these depictions along with the themes are often very enticing for a society that collectively is still learning and embracing mental health/illness as "normal". It makes sense then that people are so drawn to a show that questions individuals' behaviors, presents hard to believe situations, and places the ultimate moral dilemma on the audience to decide about what is right, wrong, or simply just is. The show's deep dive into the misunderstood and confusing parts of the mind such as psychopathic behaviors is another draw in. People are often curious about what drives psychopaths, sociopaths, and people who deal with personality disorders. This is simply because we can't fathom making sense of how awful many of these individuals' actions are. It's why we still talk about Jeffrey Dahmer, Ted Bundy, and other individuals who caused havoc and appeared unmoved by their actions. SVU often uses a collective approach to explain these behaviors from a systems perspective where not only mental health is considered, but attachment, bioecological perspectives (community, financial, political, etc.), and neuroscience as well. What are your thoughts on SVU and its inclusion of mental illness as a constant underlying theme?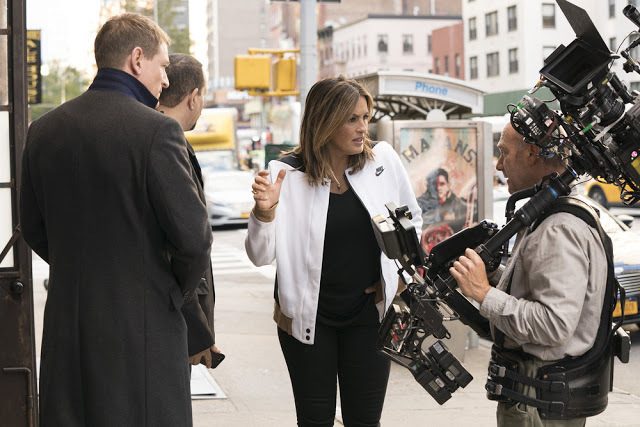 Resources
https://neurocritic.blogspot.com/2012/10/law-and-order-psychiatry-unit.html
https://en.wikipedia.org/wiki/George_Huang_(Law_%26_Order:_Special_Victims_Unit)
https://lawandorder.fandom.com/wiki/George_Huang
https://www.eonline.com/news/965376/law-and-order-hate-crimes-unit-coming-to-nbc-as-svu-spinoff-from-dick-wolf-and-warren-leight
https://allthingslawandorder.blogspot.com/2018/11/law-order-svu-alta-kockers-recap-review.html
Luis is a Licensed Marriage & Family Therapist who graduated from Long Beach State University with a Masters degree in Counseling Psychology (2015). He also has a Bachelors's degree in Child and Adolescent Development with an emphasis on Public Policy from San Francisco State University (2011). Luis has over 9 years of experience working with children and families both in education and mental health. Previously, Luis worked for a non-profit agency in San Francisco, CA providing mental health consultation in early head start programs and SFUSD pre-schools. Currently, Luis works at Kaiser in San Francisco providing mental health services.
His therapeutic interests include working with Trauma, the LGBTQ community, Children, Families, Couples, and POC. His personal interests include; Films, Reading, Writing, Art, Travelling, Disney, and Food. He is also a recipient of the California State Stipend award (2015). PsychoSocial is part of Luis' dedication to mental health and an example of his passion to educate others. Luis hopes that through PsychoSocial he will be able to help in the fight to end the stigma around mental illness.​​
#EndtheStigma