Why Candles Are Awesome
So, let's talk about candles. They are relaxing, romantic, smell amazing, and make great gifts. No one really knows their exact origin. Yet, its believed that they have provided light for humans for over 5,000 years. That's a long time. But just like humans, candles have evolved from simply lighting up a dark room (during a time with no electricity) to providing relaxing and soothing experiences. Sure, the basic intention of the candle is still that it provides light. But, the candle has been updated to do so much more than that. Picture yourself tired after a long day at work. You get home and you light up some lavender scented candles, put on some light music, then you jump into a bubble bath and you drift away, far away… The light sounds echo through your ears as you slowly let the day's little torments disappear. Or you might not be into bubble baths. Perhaps you're just interested in having your room smell like something other than funk. Whatever your reason, candles do come in handy. But, what happens when candles and technology mix? I have to say that if you asked me a few months ago I wouldn't really think a whole lot about how to make candles more (or barely for some) exciting. Yet, it so happens there are people out there who are not only creative but also visionaries when it comes to making the candle, should I say, "bring sexy back". Yes, the candle has once again turned another page in its history to not only be a tool to light the way or hide "that" smell (that you still can't find) but to become a bona fide fancy accessory that changes the mood faster than you can light it. We're talking about Embla. We asked creator Greg Perkins to describe Embla candles and he shared the following with us:
"Embla candles are truly next level, combining state of the art 3D printing technology with old world manufacturing techniques. Our unique process enables us to readily create candle shapes that have never been seen before. All of our candles are handcrafted with 100% pure beeswax to ensure the highest quality possible."
We also asked Greg to give us a little history on Embla and he shared the following:
"I come from a 3D modeling background and was trained for film, here in San Francisco (Academy of Art University 2010 – 2015). I decided to use my new skills in a slightly different way, by combining them with 3D printing. I realized that 3D printing each final piece was not very practical, so I started looking into ways to optimize my production workflow. I discovered that molding and casting from the 3D prints were much more scalable, so I started looking into different materials to cast with. After much experimenting over the years, I found that the best results have come from designing and producing candles. During all this experimenting, I met my partner and now COO of Embla, Evgenia Valieva, who has come from the tech industry. Evgenia has been my secret weapon and has injected her tech knowledge and marketing & advertising background into the process I developed. Our complementary skills have driven us forward at an incredible speed over the last year in laying the foundation for Embla."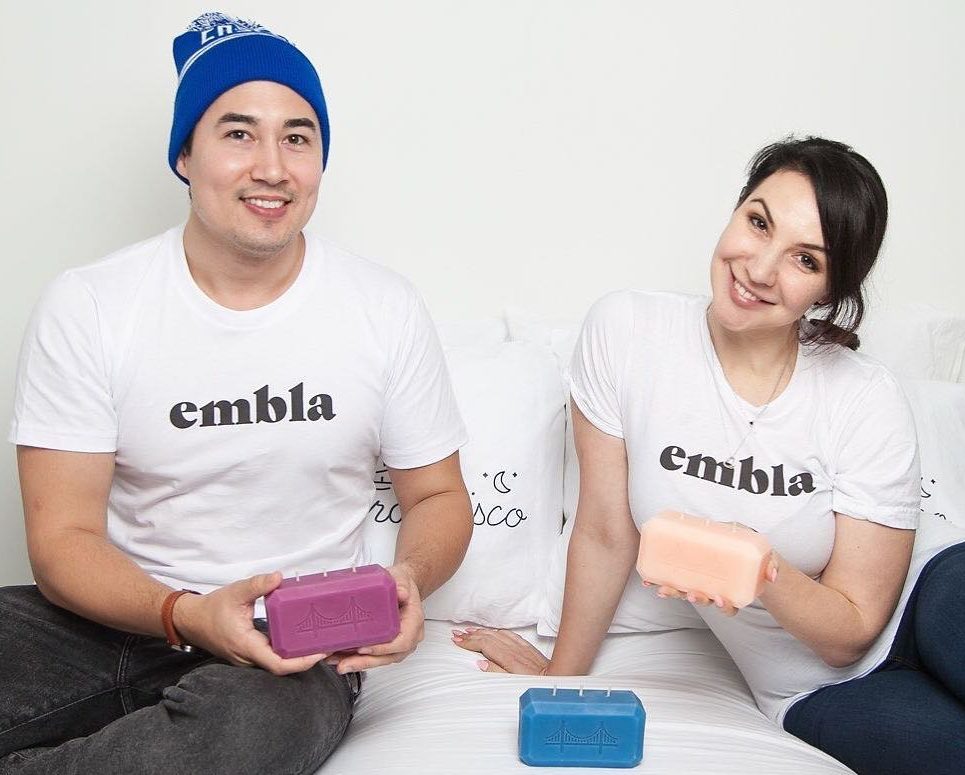 When we asked about what the inspiration behind the name Embla was he stated that "The name Embla comes from Norse mythology and is the first female to be carved from an elm tree by three gods – this name resonated with us because we are also digitally carving when we sculpt our pieces, as they have all started life in 3D modeling software."
Embla is currently located in a small shop in downtown San Francisco. The first time I read about Embla I was intrigued by the beautiful shapes of the candles. Greg has definitely ensured that his candles are aesthetically pleasing and unique. The first impression I got when I arrived at his shop was how much Greg loves his product. Not only was there a smile on his face, but the front window was decorated in a way that prominently displayed his pride and joy. I myself get easily drawn to the smell of candles and as I walked into the shop I could smell all the lovely scents and became enamored with all the different shapes and sizes. Greg was helpful when describing his products and even asked us to be part of his Instagram shout outs! Overall, we had a great experience and will continue to add to our collection of candles. The first candle we bought on our first visit was the Pentagon candle which you can see below.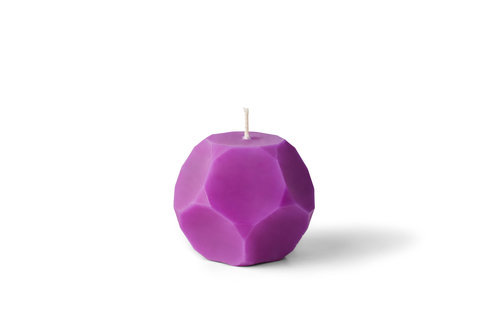 If you are interested in getting your own candles we are attaching his website address Here! On the website, you can order candles, get them custom made, and also purchase other great products Greg has introduced.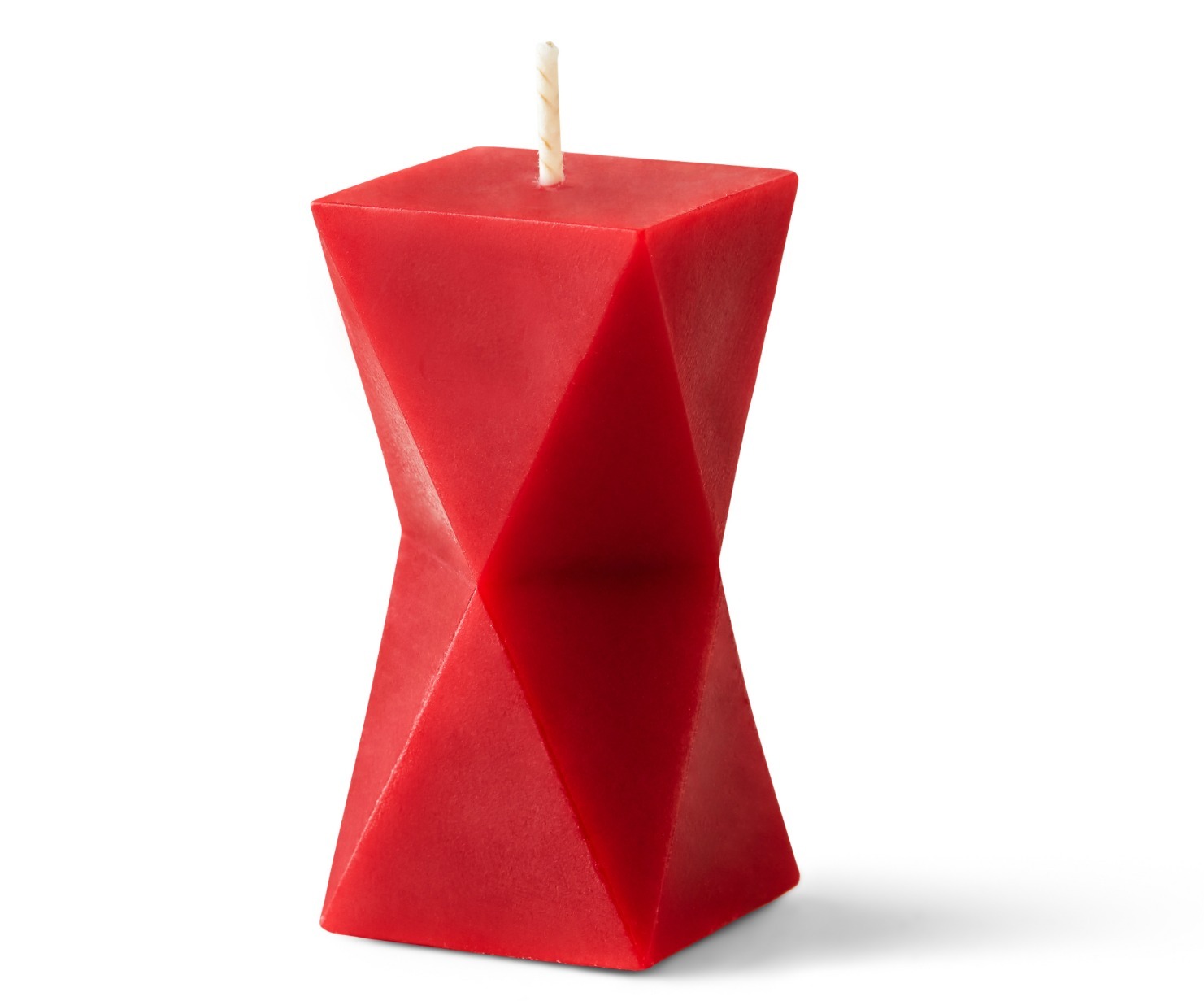 Part of PsychoSocial's mission is to shed light (no pun intended) on things that impact us and bring us joy. After all, mental health requires that we take care of our minds and give them some downtime. Candles make a great addition to any room, but also help create ambiance. They can help us relax, provide peaceful scents, and help us fall into a relaxing rhythm. We want to thank Greg and Evgenia for introducing such a wonderful product and for taking the time to share their passion, inspiration, and creativity with us at PsychoSocial.
Below you can find Embla's Social Media website. Just click on the names
Luis is a Licensed Marriage & Family Therapist who graduated from Long Beach State University with a Masters degree in Counseling Psychology (2015). He also has a Bachelors's degree in Child and Adolescent Development with an emphasis on Public Policy from San Francisco State University (2011). Luis has over 9 years of experience working with children and families both in education and mental health. Previously, Luis worked for a non-profit agency in San Francisco, CA providing mental health consultation in early head start programs and SFUSD pre-schools. Currently, Luis works at Kaiser in San Francisco providing mental health services.
His therapeutic interests include working with Trauma, the LGBTQ community, Children, Families, Couples, and POC. His personal interests include; Films, Reading, Writing, Art, Travelling, Disney, and Food. He is also a recipient of the California State Stipend award (2015). PsychoSocial is part of Luis' dedication to mental health and an example of his passion to educate others. Luis hopes that through PsychoSocial he will be able to help in the fight to end the stigma around mental illness.​​
#EndtheStigma